Contact Info
(see footer below)
-=-=-=-=-=-=-
Singing

Overview
I love to sing songs that bring enjoyment to others. Especially when they sing along with me.
Whether you like listening or singing best I am always happy to have an opportunity to share the many songs I know with you.
To enhance my performances and sing-alongs I like to use humour. I tell a joke or two between to bring in the lighter side of life. As Groucho Marx once said "A laugh is like an Asprin, only it works twice as fast."
According to doctors and scientific researchers laughter can reduce stress, lower blood pressure, boost the immune system and improve brain function. So...humour is good for your health and, I believe, it's also good for your soul.
My Mother used to say, "The older you get, the better you get. Unless you're a banana."
-=-=-=-=-=-=-=-=-=-=-=-=-=-=-=-=-
DOUG SINGS
Audio
Studio Recording
For A Song Writing Contest
Reachin' For The Sun
(Words & Music by Doug)
Audio
Victoria Folk Open Mic ~
Sept. 2017
Both Sides Now Oh Susanna Time In A Bottle
Nov. 2019
Two "Acknowledgement Of Remembrance Day" Songs

Video
Victoria Folk Open Mic ~ Dec. 2011

Old Glory




Deep River Blues
-=-=-=-=-=-=-=-=-=-=-=-=-=-=-=-=-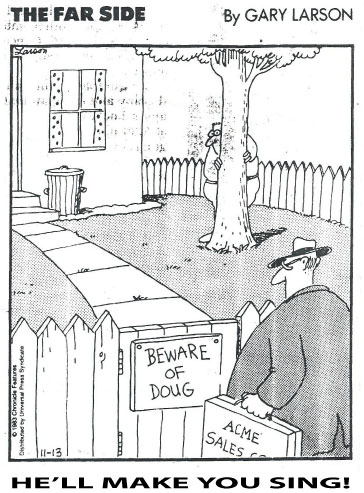 -=-=-=-=-=-=-=-=-=-=-=-=-=-=-=-=-
See Also:
Sing-Alongs Singing Santa The Harmonious Singers
Contact Info
(see footer below)
-=-=-=-=-=-=-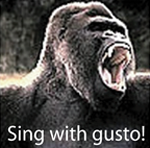 Thanks for singers
All types of singers
Popular concert singers and tuneless singers in the bath.
Whistlers, hummers and those who sing while they work.
Singers of lullabies; singers of nonsense and smll scraps of melody.
Singers on branches and rooftops.
Morning yodellers and evening warblers.
Singers in seedy nightclubs, Singers in the street;
Singers in catherdrals, school halls, grandstands, back yards, paddocks, bedrooms, corridors, stairwells and places of echo and resonance.
We give praise to all those who give some small voice to the everday joy of the soul
Amen
~ Michael Leunig